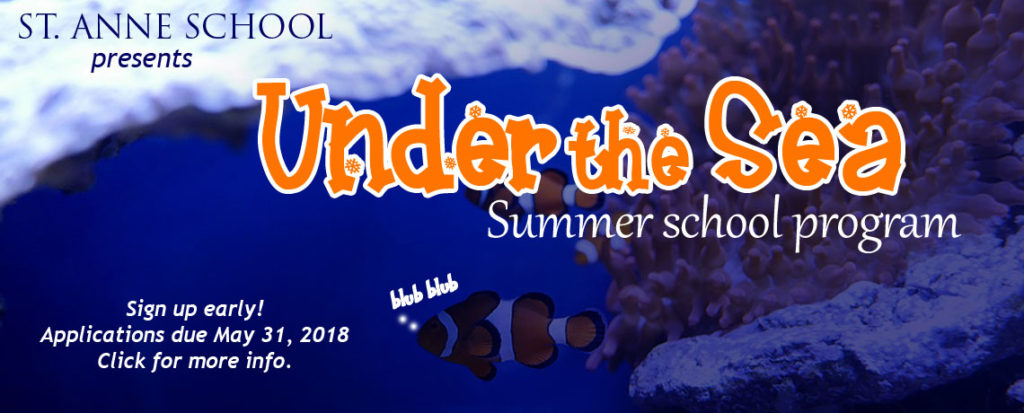 Join us this summer for a fun and educational experience!

Our theme this summer is "Under the Sea." The students will be studying the many amazing life living under the sea. Many of the classroom activities, readings, and projects will involve stories, information, and facts about those areas of interest. The students will be taking a few local field trips to expand each child's experiences.
Applications due May 31, 2018.
DOWNLOADS
2018 Sumner School Applicaton cover letter
Now accepting applications!