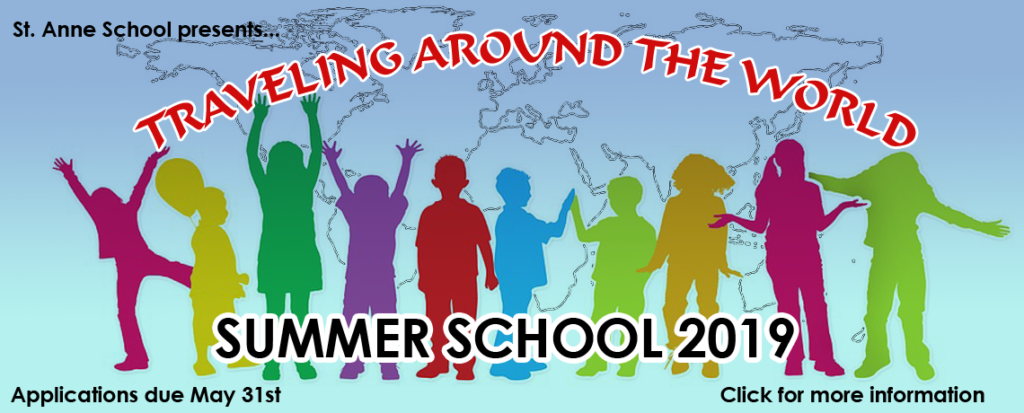 St. Anne School is offering a summer program for students entering kindergarten through 6th grade. This year's five-week program will begin June 10 and end July 12.
The academic program will review and emphasize basic skill development in language arts, math, and science. This summer program is intended to enrich as well as support skills students have been or will be working on in school. A variety of activities and approaches to learning will be used to keep the learning exciting.
Our theme this year is "Travelling Around the World". The students will be studying many amazing close and far away Countries around the world. Many of the classroom activities, readings, and projects will involve stories, information, and facts about those areas of interest. The students will be taking a few local field trips to expand each child's experiences.

Applications due May 31, 2019. It has been our experience that classes do fill up quickly so it is recommended that in order to ensure a space in the program, you should return the application as soon as possible.
Please download the summer school information below:
If you have any questions, please give me a call at (415) 664-7977.
Thomas C. White
Principal