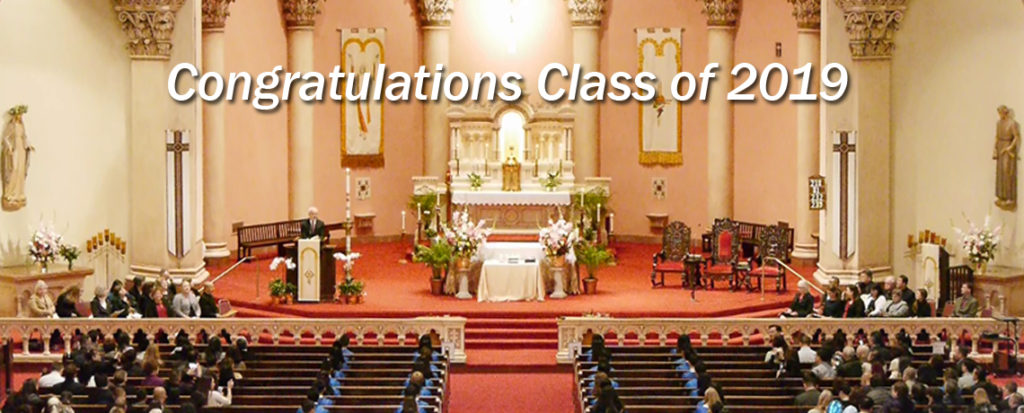 May 31, 2019
What a great night! We are very proud of our graduating students at St. Anne School. We will cherish our time together and wish you all success in your future endeavors.
Congratulations to our Class of 2019!
Please enjoy this 2019 Grad Memories video that was shown to our students on graduation day. This was a collaborative effort from you and our students. Thank you to all who have shared photos and videos to make this presentation.
Note: This is not the graduation ceremony, which will be out later this summer. Please check back for updates.