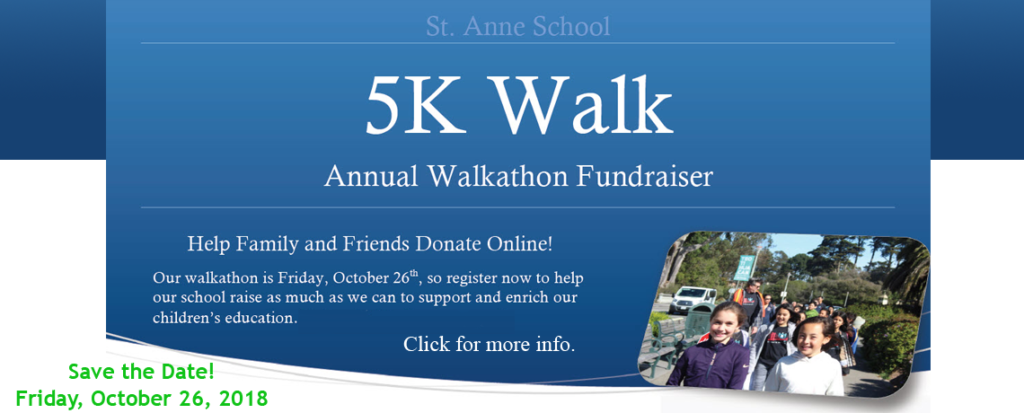 Download the 5K Walkathon info packet: 5K WAT Packet 2018
The walkathon is St. Anne's one and only annual fundraiser, which culminates in a teacher-led 5K walk through beautiful Golden Gate Park. The event begins at 12:30pm with lunch prepared by parent volunteers. The students will walk with their classmates, teachers, and chaperones from the schoolyard to Golden Gate Park on one of three courses based on their grade level. They will end the walk back at school and enjoy a decadent ice cream snack.
Event Agenda
Pre-school and Pre-Kindergarten
Lunch and 1.5K Walk
11:30am – 1:00pm
Kindergarten to 3rd Grade
Lunch 12:30pm – 1:15pm
2.5K Walk 1:00pm – 2:30pm
Snack 2:30pm – 3:00pm
4th to 8th Grades
Lunch 12:30pm – 1:15pm
5K Walk 1:30pm – 2:30pm
Snack 2:30pm – 3:00pm
Volunteers are needed!
Help with kitchen prep, cooking, BBQ, or chaperone.
Sign up for 5K Walk now!
Download the 5K Walkathon info packet:
5K WAT Packet 2018