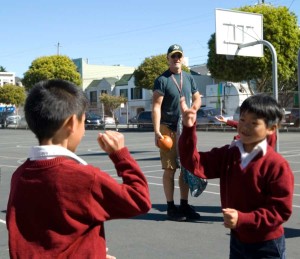 Our Extended Care Program is not available for the 2020-2021 school year due to pandemic-related restrictions.
Our Extended Care program offers before and after school coverage for students of all ages. Students can read, play games, create art and crafts, study and get help with homework at the HOMEWORK CLUB. Light snacks available. Supervised by experienced director and staff.
Extended Care Hours:
7:00 a.m. to 7:55 a.m.
2:50 p.m. to 6:00 p.m.
Drop-ins are welcome.
Extended Care Questions?
Please call Mr. Campbell at  (415) 753-3105