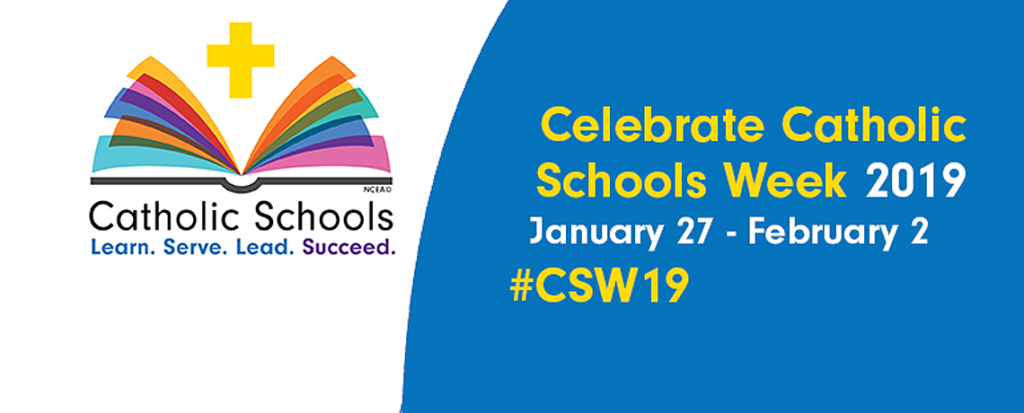 This coming Sunday and the following week will be a very busy and fun time for all students, staff, and families here at St. Anne School. Catholic schools across the United States will be celebrating the outstanding contributions Catholic school graduates have made to our country and the world this coming week as we all celebrate "Catholic Schools' Week."
Why have your children go to a Catholic school? Facts can answer that question… High standards, technology enhanced curriculum, balanced academic curriculum that integrates faith, culture, and life, respect of self and others, 99% high school graduation rate and 85% of those students go on to college. These are just a few of the proven statistics supporting a Catholic school education.

I am asking ALL OUR FAMILIES, Catholic AND non-Catholic, to join us this Sunday at our 10:30 Mass to begin our week's celebration honoring our fabulous teachers, staff, students, and parents…past and present!
Next week each day will have a theme:
Monday: Service Day and students come in free dress on Monday.
Tuesday: Hawaiian Day…students come dressed in Hawaiian attire.
Wednesday: Grandparents' Day…students come in regular uniform.
Thursday: Pajama Day…that's right, students come dressed in their pajamas. Family Groups will be meeting and playing a game together.
Friday is a student holiday…Archdiocesan Teacher In-Service Day